property, it's vital that you hire a registered and fully qualified electrician. Otherwise, the results could be catastrophic. In this post, we provide tips on finding the best electricians in London, so you can be confident you are hiring a trustworthy and reliable person for the job.
Ask other tradespeople
Qualified and reliable tradespeople typically work with other qualified professionals. If you know other tradespeople, such as builders or plumbers, or have received good service from someone in the past, consider asking them for a recommendation for a trustworthy electrician in London.
Recommendations from friends and family
Most people have had to hire an electrician at one time or another. The people you know are a great source for trusted recommendations. They will be able to give advice on who to hire and who to avoid for your electrical work. If you receive a recommendation from friends or family, you know this person has produced work they were happy with, so, chances are, they'll do a good job in your property too.
Look on the trade association Registered Competent Person register
The Registered Competent Person register lists details of qualified electricians in your area. Every electrician on this register has been assessed to ensure the quality of their work, so you can be sure you are dealing with a competent and qualified professional. On the register, you can find a list of registered electricians to work in households and registered electrical inspectors who can undertake electrical safety reports. You can access the register here. Another place you can check is the Trustmark register, on which you can find government-endorsed, quality tradespeople.
Check trade association websites
In the UK, there are several trade associations and regulatory bodies which offer accreditations and memberships to qualified electricians. These can be a great place to find the best electricians in London. Examples include NICEIC, ELESCA, NAPIT and ECA.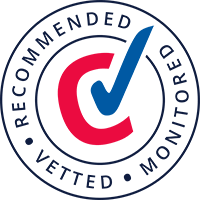 Search Checkatrade
Checkatrade is an excellent source of qualified electricians and other tradespeople. Every electrician registered on Checkatrade will have their own profile, which shows all their qualifications, verified by Checkatrade. This means that you can trust you are hiring a qualified professional for your electrical work. By using the handy 'request a quote' tool, you can quickly contact several qualified electricians and then compare the prices to ensure they are charging a reasonable rate.
Check customer reviews
The best electricians will come highly rated by previous customers. Before hiring an electrician to carry out work in your property, check out their reviews to see what others have said about their work and the service they provide. You can read reviews on Google, TrustATrader, an electrician's website or social media pages, Checkatrade or review sites like Trustpilot.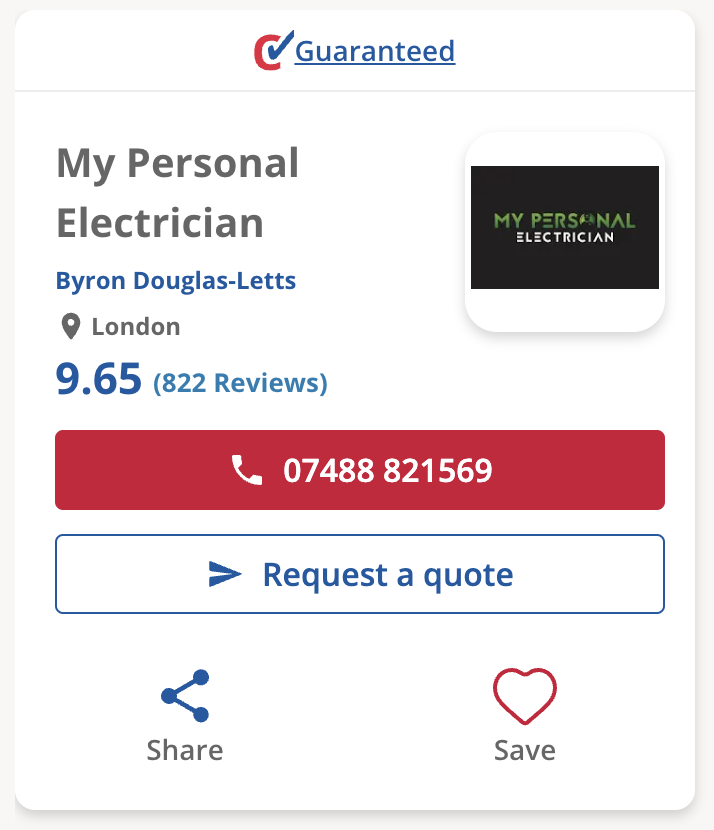 Suggested questions to ask when hiring an electrician
To help you find the best electrician in London, there are some useful questions you can ask. Competent, qualified electricians will be able to answer these questions confidently to put your mind at ease:
How long have you been working as an electrician?
What qualifications do you have?
What accreditations do you have?
Can I see evidence of your qualification and/or accreditations?
Are you a member of one of the government-approved schemes?
Can you provide references from previous customers?
Do you have Public Liability Insurance, and can I see evidence of this?
How much will you charge?
Should I be aware of any potential extra charges?
Do you provide a service guarantee?
How long will it take you to carry out the work?
Can you show me examples of your recent work?
Have you previously worked on a project like this?
If you need electrical work done in your property, it's important to hire a qualified, registered and reliable electrician, as your safety depends on it. Follow the tips in this article to find the best electrician in London.